Centaurs that are half-human, half-horsecreatures in Greek mythology. They have the body of a horse and the torso, head and arms of a man. They were considered to be the children ofIxion, king of the Lapiths, and Nephele, a cloud made in the image of Hera. According to a different myth, however, they were all born from the union of a single Centaurus with the Magnesian mares.
Centaur

Some attributes

First
Possesses human intelligence and speech
Second
extraordinarily strong
Third
strong and quick in battles

Other attributes
One of the best known centaurs is Chiron or Cheiron, a wise centaur. Although most centaurs were depicted as lustful and wild, Chiron was a notable exception; modest and civilised, he was known for his medicinal skills and teaching abilities. He lived on Mount Pelion in Thessaly and was the tutor of a number of Greek mythical characters such as Achilles and Aesculapius. He was immortal; however, he was accidentally wounded by Heracles with an arrow treated with the blood of the monster Hydra, causing him insufferable pains. So, when Heracles asked his father to free Prometheus andZeus demanded that someone must be sacrificed, Chiron volunteered and died, both to free Prometheus and himself from the pain.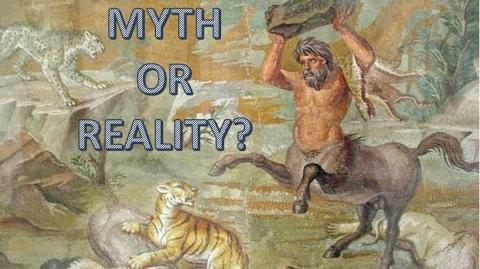 Ad blocker interference detected!
Wikia is a free-to-use site that makes money from advertising. We have a modified experience for viewers using ad blockers

Wikia is not accessible if you've made further modifications. Remove the custom ad blocker rule(s) and the page will load as expected.